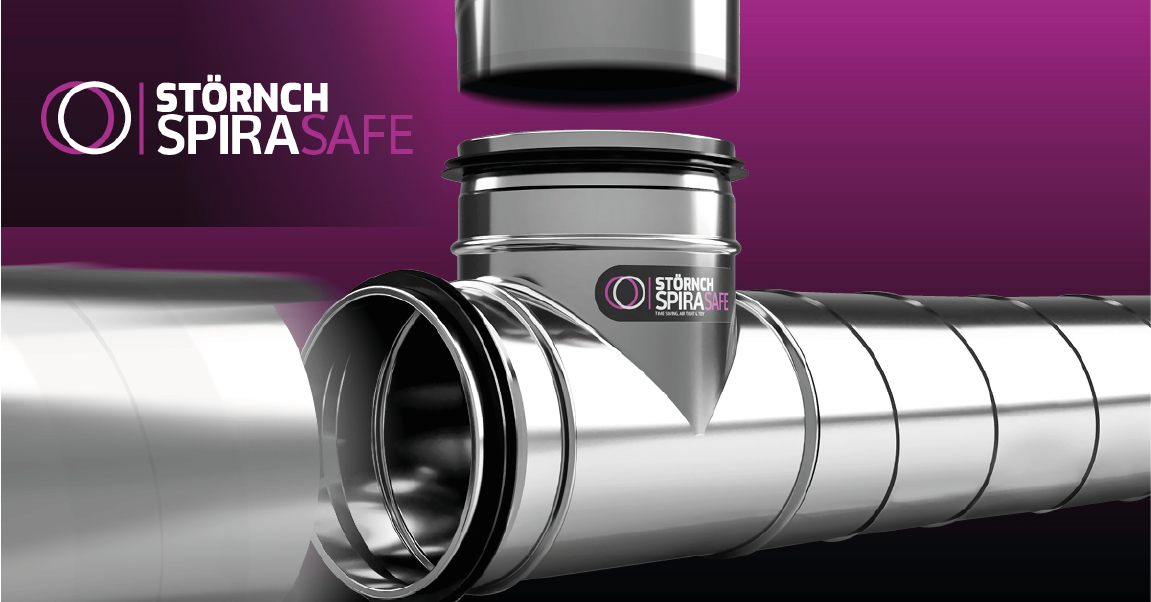 Time Saving, Air Tight & Tidy
SpiraSafe is a well-established system of ventilation fittings, with factory installed EPDM rubber gaskets. The system is available in a range of sizes (from Ø100 to Ø400mm), and offers a host of advantages to both the installer and the end user.
On average, engineers save up to 40 percent on their labour time by using the SpiraSafe system. This not only allows them to move on to their next job more quickly, but eliminates the need for sealing which offsets any extra cost of the SpiraSafe fittings compared with standard ventilation fittings.
When installed, the system ensures longstanding air tightness, and requires no further sealing. To demonstrate our confidence in the integrity of the system, we offer a 10 year product warranty on the complete SpiraSafe range for full quality assurance.
Eliminating Air Leakages
Due to the high costs of air treatment and the rapid growth experienced in the HVAC sector, ventilation systems must meet stringent requirements. As a result, ensuring that duct connections are sufficiently leak-proof is essential to keeping operational costs to a minimum.
When installing SpiraSafe fittings, the double gasket ensures tight and permanent connections between system components, which are air-tight and do not require the use of mastic or sealant.
Saves time - quick and easy installation

Air tight - no risk of leakage due to the SpiraSafe class D rated double rubber seal

Neat - ideal for exposed areas, as no need to use sealants
Download PDF section
To download a PDF of the SPIRASAFE section click below. (Or visit our Downloads section to request a printed copy of the catalogue).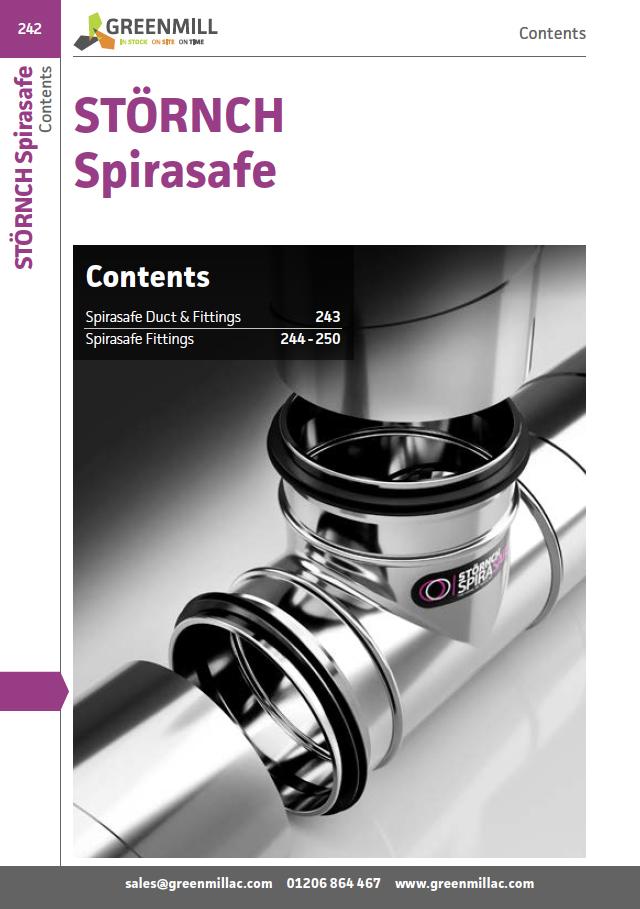 What makes SPIRASAFE different?
Time saving
Save up to 40% on your labour time.
Cost effective
Cut labour costs and save time...Time is money.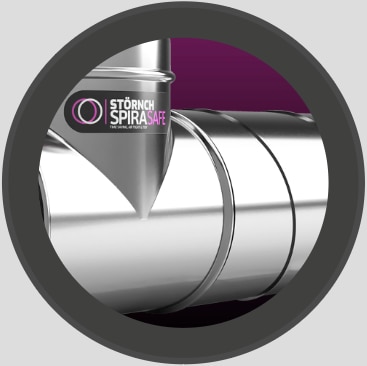 Tidy installation
Great for exposed installations where aesthetics is important.
10 year Warranty
To make sure you have peace of mind.
A comprehensive range
The comprehensive SPIRASAFE range includes spiral fittings for air conditioning and ventilation projects: 30°, 45°, 90° bends, couplers, single blade dampers and concentric reducers. Greenmill's Spirasafe range also features a complete range of pressed saddles, flat and curved boots and flanged spigots in a variety of sizes along with an extensive range of end caps, equal tees, cowls and beaks, all designed for use in HVAC installations.
And we offer NEXT DAY delivery as standard!

Download your copy of the SPIRASAFE catalogue, view the range online or get in touch with one of our team today!