It's Jan, so must be time for new Promo500 gifts. We've got a really massive mug for only the coolest engineers, plus a tough bucket that's perfect for tough jobs. And because it's still nippy, we've got some great gear to get you warm and cozy. Or you can claim a 1000 Point Customer Rewards Voucher. What will you choose?
If you like a cuppa, you're going to love our new Promo500 Big Mug. Firstly, it is absolutely massive. Secondly, it's a pretty cool mug. So if you're a big, cool engineer (or even a little cool engineer), get yourself a Big Mug. DISCLAIMER: Big Mug photoshopped loads larger than actual size, just in case you were in any doubt!!
It can be tough on site, so you need an OX Tough Bucket, perfect for carrying tools, draining down a system, plus loads of other on-site jobs. And because it's a Tough Bucket it bends and flexes (rather than splits and cracks).  
It's still a bit nippy outside, so to keep you warm and cozy on site we've got the fantastic Wonder Grip Thermal Gloves, plus everyone's favourite Greenmill snood. And if it's too cold to even go outside, just sit indoors and munch biscuits from our Border Classic sharing pack.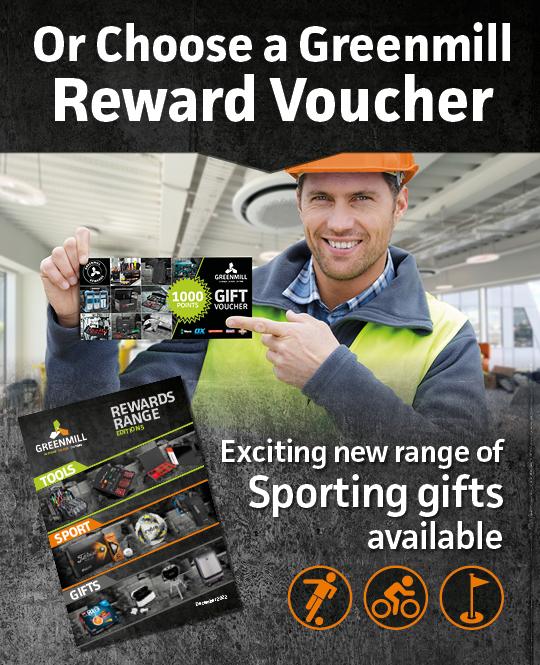 Don't forget, rather than choosing one of our Promo500 gifts you can claim a 1000 points voucher for our latest Greenmill Customer Rewards range. The latest Edition 5 Rewards Catalogue introduces a great range of sporting gifts, including football, golf and cycling gear, plus some fantastic new toolage. Check out our website for details of the Greenmill Customer Reward scheme.
All you need to do to select any one of our Winter freebies or collect a 1000 point Greenmill Reward Voucher is to spend £500 with Greenmill.