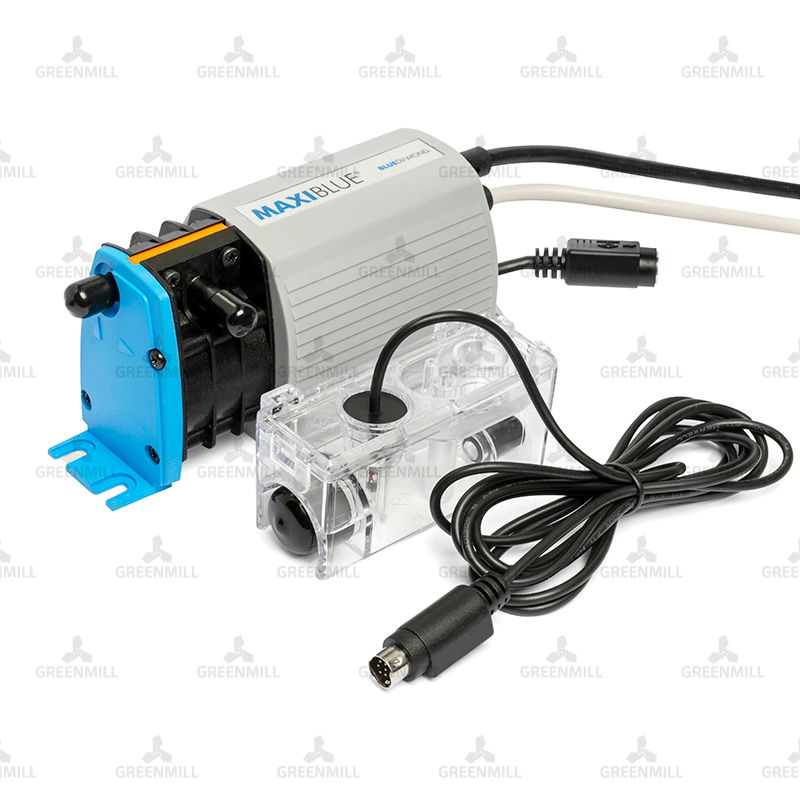 Maxi Blue Reservoir Condensate Pump
Code:
GMP92
Stock:
X87-701
Description
The Maxi Blue Condensate Pump is small but powerful; running on Charles Austen's Rotary Diaphragm patented technology. With no moving parts, the reservoir sensor offers a reliable alternative to stuck or sunken float switches. Incorporating the patented and proven BlueDiamond thermistor technology, the hi-low solid state level sensor only runs the pump when condensate is produced. The design also allows the Maxi Blue to be mounted at any orientation and it does not vibrate at all so it is exceptionally quiet. This makes it perfect for installations in offices or any other areas where low noise levels are important.
Whisper quiet
Patented rotary diaphragm technology
No maintenance required
Positive displacement pump eliminates need for check valve and siphon
Tolerates suspended solids
Capable of running dry without an overheating failure
Plenum rated and UL listed
| | |
| --- | --- |
| Manufacturer | Blue Diamond |
| Model | Reservoir |
| Max Head | 8mt |
| Max Lift | 8mt |
| Max Flow | 14ltr/hour |
| Conn-Int Diameter | 1/4" |
Comes with a 3 year extended warranty for quality assurance.
Dimensions & Specifications
Maxi Blue Reservoir Condensate Pump