Spend & Save volume discounts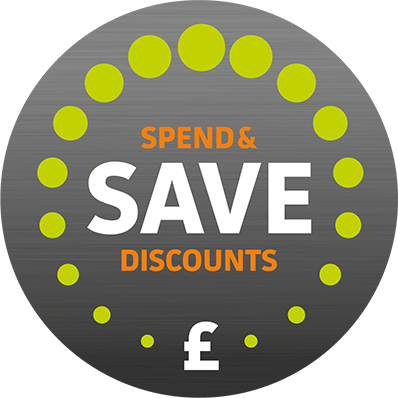 Our Spend & Save volume discounts are available on all online orders.
Order online to get volume discounts.
Everyone likes to make a saving, so we've made it quick, easy and hassle-free. No more haggling or individual special pricing, simply order online and the more you spend, the more you save.
Look out for the orange VOLUME DISCOUNTS panel on the right of this website, to see how much you could save.
And remember, you can use volume discounts alongside Quantity Price Breaks.