Spend & Save volume discount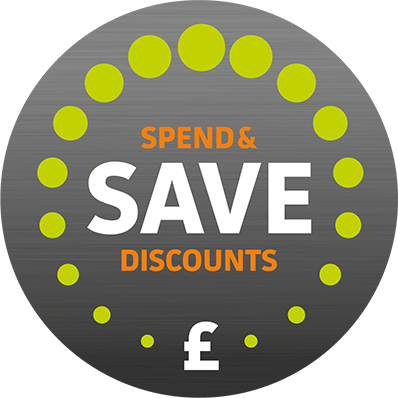 Our Spend & Save website discount is available on all online orders.
Order online to get 2% discount.
Everyone likes to make a saving, so we've made it quick, easy and hassle-free. When you place your order through our online website we will give you a 2% extra discount. And of course the more you spend, the more you save!