The cold weather has definitely arrived and Christmas is just around the corner. So it must be time for our Winter Promo500. There's some great festive freebies to choose from, with a bit of a focus on keeping you warm this winter. Choose from our new edition Americano mug, Wonder Grip Thermo Plus gloves, or the legendary Greenmill snood. If you're warm enough and just want to cut-pipe we've also got you sorted. Of course, no festive Promo500 would be complete without our Border Biscuit selection.
And don't forget, you can also choose a Greenmill Tool Voucher. Spend them or save up for some really serious free toolage. What will you choose this winter?
---
Find out a bit more about our festive freebies. And the Greenmill Tool Voucher reward scheme.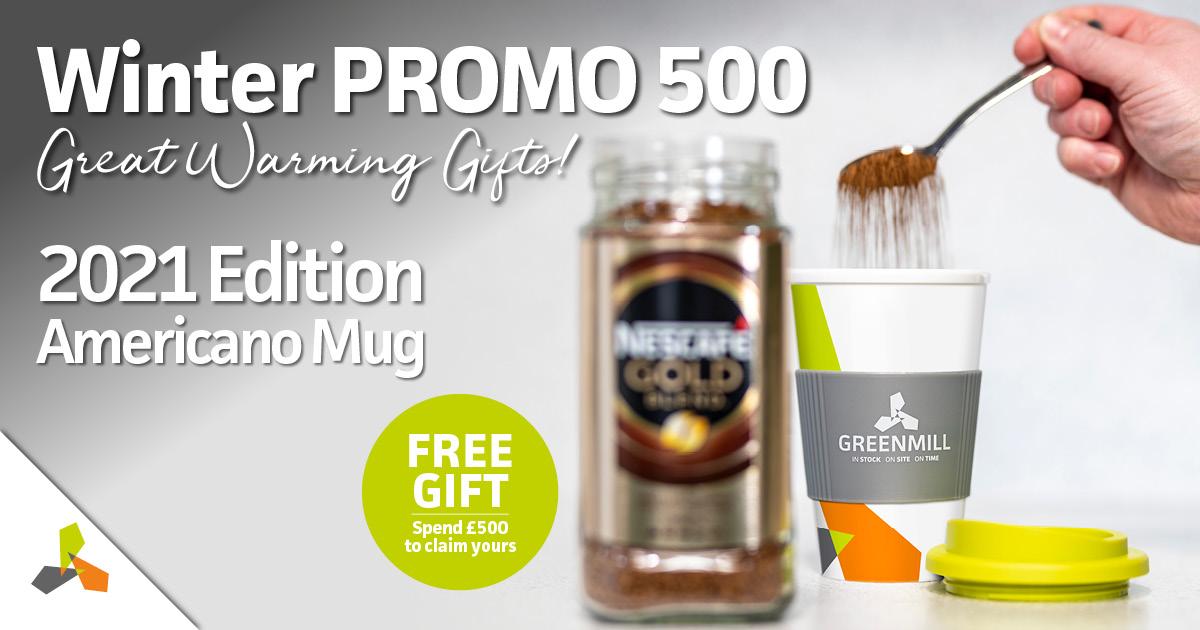 Our old favourite has got a fresh new design, but it's still the engineer's favourite insulated mug. From your first morning cuppa, to that much needed afternoon tea break, our new-style Americano travel mug is the essential addition to your working day. You'd be a mug to miss out!
With Wonder Grip Technology™ coating and 13-gauge acrylic liner, these Thermo Plus gloves are guaranteed to keep your hands warm this winter. Providing the double protection of cold resistance and 100% waterproof, Wonder Grip Thermo Plus gloves are the perfect solution when you need grip and flexibility in sub-zero temperatures.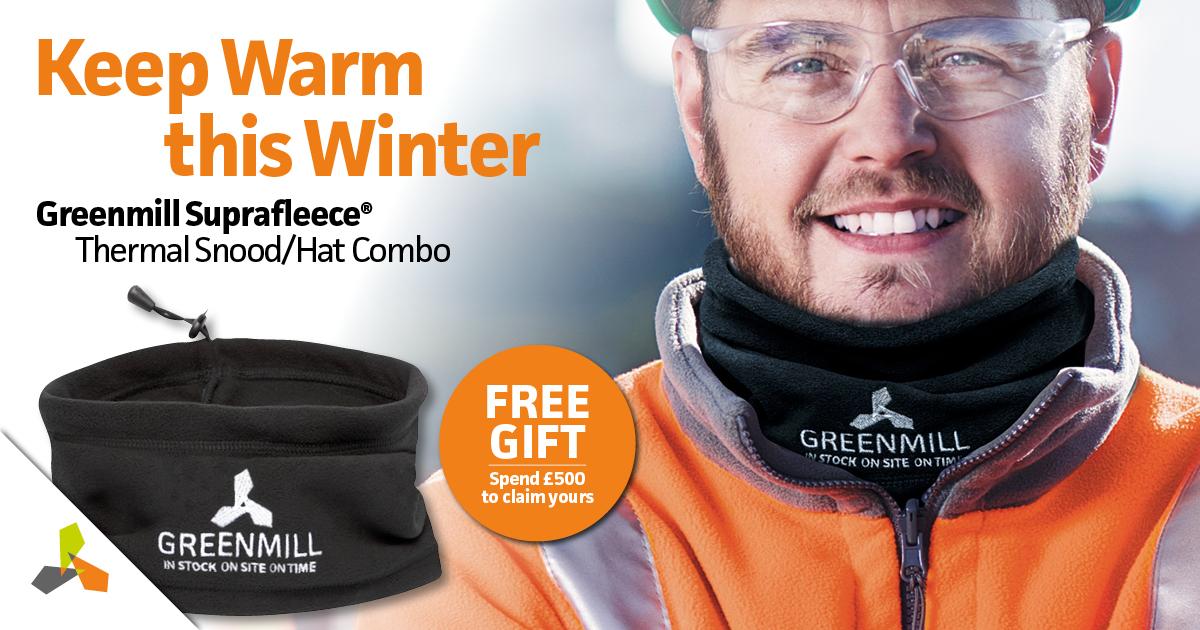 You know when you're out on site, it's wintery, your head is cold and your neck is cold. What you need is some kind of scarf-cum-hat mashup. Bingo! The now legendary Greenmill Suprafleece® Thermal Snood/Hat Combo has a unique dual-purpose design, and the ultra thermal fabric gives you warmth without being too weighty. It's even got an elasticated draw cord if you need to get super-snuggly.
A cut above, this great little OX Polyzip 22mm 3/4" pipe cutter is perfect for precision cutting across a wide range of popular mains water and waste pipe. Quick, easy and comfortable to use, with no pipe deformation or swarf, this is a must-have bit of kit for every engineers toolbox.
This classic recipe Border Biscuit pack says "sharing" on the front, but we're treating that as friendly guidance, rather than a rule. There's plain ones, ones with bits in, chocolate covered ones and chocolate flavoured ones. Would be silly not to try them all, especially over the festive period.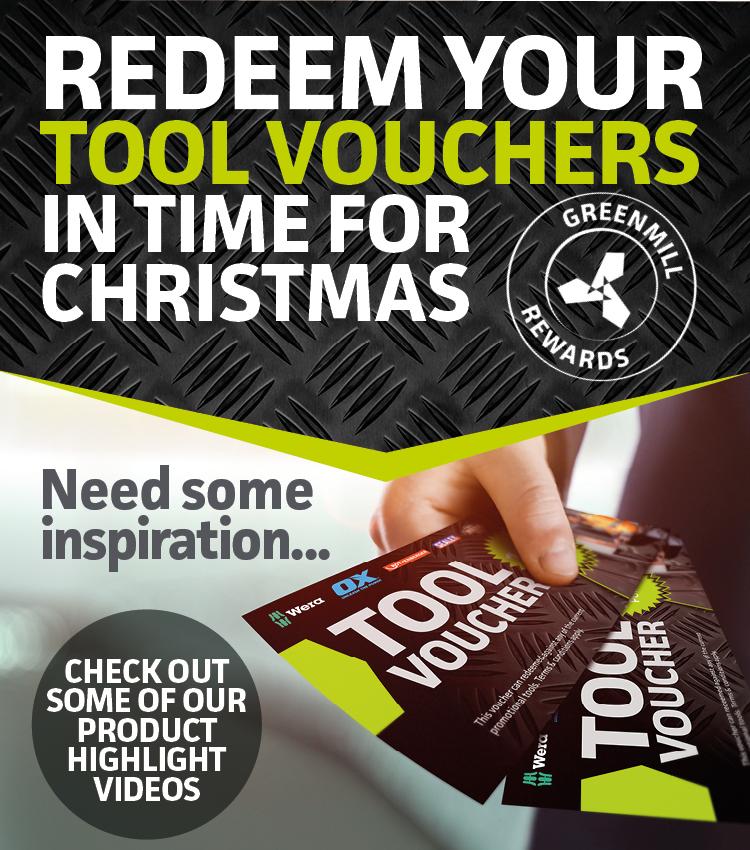 We recently introduced the new Greenmill Tool Voucher reward scheme, because everyone loves free toolage. When you spend £500 with Greenmill you can still choose one of our usual instant-win Promo500 gifts above. Or you can now choose a 1000 Points Tool Voucher and start saving up for some really serious free kit, including Ox Pro, Rothenberger, Wera and Sealey. If you're already collecting tool vouchers, now might be the perfect time to redeem them. With Christmas just around the corner, you could get your hands on some fantastic festive freebies. And if you need a bit of extra inspiration, take a look at some of our short little product highlight videos on our blog.
All you need to do to select any one of our Promo500 festive freebies, is to spend £500 with Greenmill. Contact our team or order online now.