It's our 20th Anniversary this year, and to help celebrate we're very pleased to launch Version 14 of your favourite in stock catalogue.
We know that we say this every time, but V14 really is our biggest and best one yet - stuffed full of 100s of new products, from heat pumps and cleaning chemicals to the innovative Conex MaxiPro press system.
Your new catalogue will be landing with you in the next couple of days. Make sure you look out for your FREE Greenmill Tool Voucher, part of our fantastic new customer reward scheme. Spend them or save them, you decide!
And if you just can't wait for your printed Version 14 catalogue to arrive, you can head over to our Downloads page and download a PDF version right now.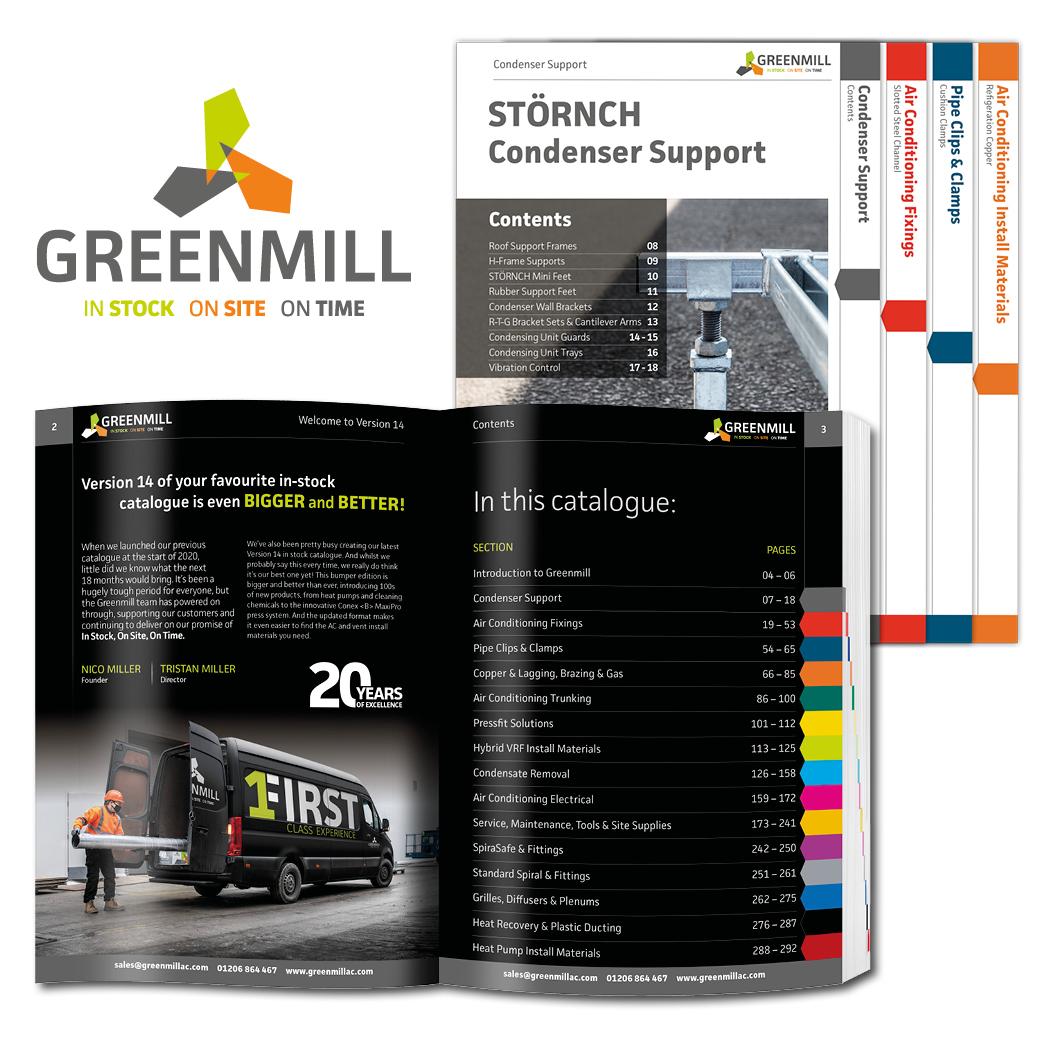 For Version 14 we've introduced a great new tabbed navigation feature that makes it even easier to find the AC and vent install materials you need. Put your thumb on the section tab you want, flick through, and you're there.