With the bank holiday over, we've probably all had our fill of chocolate eggs. So we're really pleased to introduce our brand new Spring Promo500 offers. Our latest gifts include the tough Wave water bottle and our compact little bluetooth speaker. Alternatively, you can hug a hoody with the Greenmill Teddy or recharge with the handy Powerbank. Plus, there's biscuits, there's always biscuits! You can also choose a Greenmill Tool Voucher. Spend them or save up for some really serious free toolage. What will you choose this Spring?
Made from durable Tritan, the Greenmill Wave water bottle will stand up to all the knocks. With a handy carry loop, in-built straw and no-spill lid, our Wave bottle is the perfect Promo500 gift to keep you refreshed on site or in the van.
Looking to bang out a few tunes or listen to the radio while you're working? Get your hands on the Greenmill Mini Bluetooth speaker and stream your sounds straight from your smart phone. This compact little Promo500 speaker will be music to your ears.
Our Promo500 gifts don't come any cuter than the Greenmill Teddy, and he even comes with his very own Greenmill Hoody. You could donate him to a small child. Or if you're a proper softy why not give him pride of place right in the middle of your dashboard.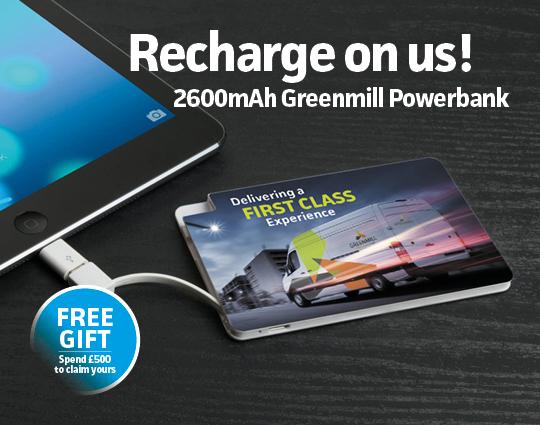 Whilst you may not suffer from nomophobia (the fear of not having access to your mobile), it's still really annoying when your phone is out of charge. What you need is a 2600mAh Powerbank! Keep this little Promo500 recharger handy and you'll never have a flat phone again.
If you're a warm and kind person that likes to share your Greenmill gift with your colleagues, we've got a Fox's Fabulously Biscuit Selection. Of course, there's nothing stopping you being a piggy pants and eating them all yourself.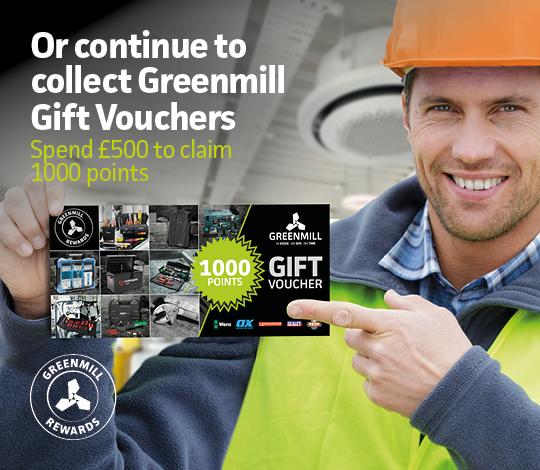 Don't forget, rather than choosing one of our great Promo500 gifts you can claim a 1000 points Greenmill Tool Voucher. Our latest Tool Voucher Reward catalogue is jam-packed with loads of great toolage, including OX Pro, Wera and Sealey. Click here for details of our Voucher Reward Scheme
All you need to do to select any one of our Promo500 festive freebies, is to spend £500 with Greenmill. Contact our team or order online now.