We've got so much Promo500 stuff to tell you about today, so you may want to grab yourself a cuppa before reading this. Of course, if you had one of our fantastic new 20th Anniversary flasks you could just pour one right now. This month's Promo500 also includes the perfect OX pipe cutter, plus every AC engineer's go-to screwdriver, the Wera PH2. And don't forget our Border biscuits, lovely with your cuppa.
And if all of that wasn't enough, we are really excited to introduce our new Greenmill Tool Voucher reward scheme. Spend them or save up for some really serious free toolage. You decide!
---
Find out a bit more about our freebies. And the brand new Greenmill Tool Vouchers reward scheme.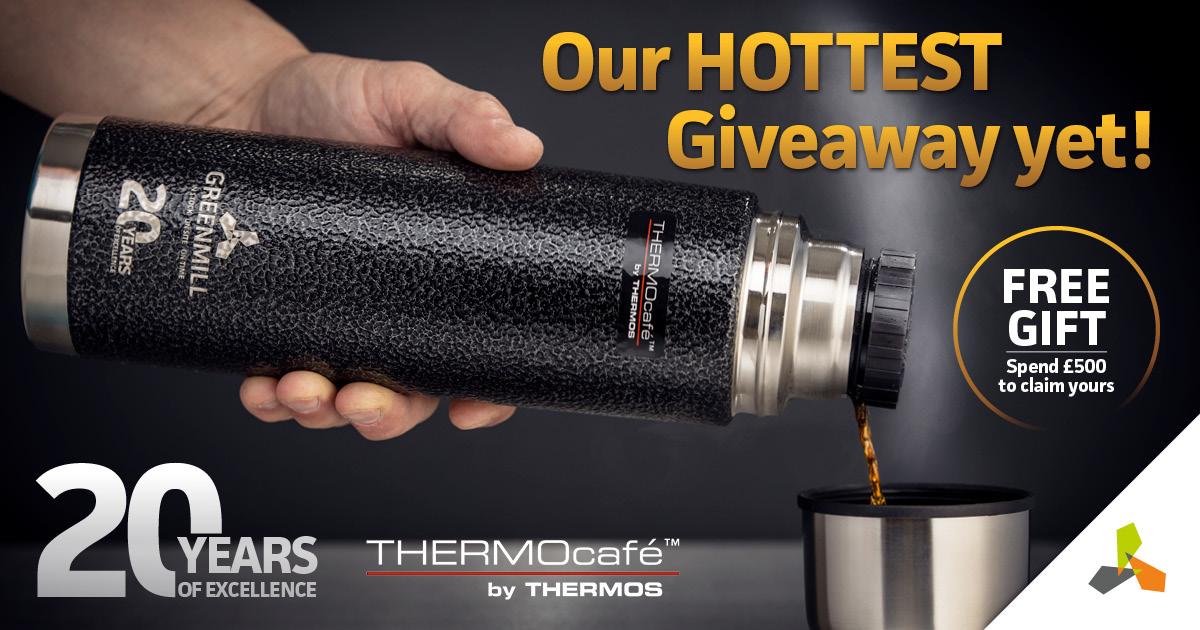 We may have mentioned a few times recently that it's our 20th Anniversary. And this special edition flask is another great free gift to mark the occasion. The genuine Thermos 1lt Vacuum Flask comes in a stylish Hammertone finish, and features double wall vacuum insulation to keep your cuppa hot or your cold drinks cold. With an insulated stainless steel serving cup, plus a clever "twist & pour" stopper, the flask also includes 20 year anniversary Greenmill branding, so all your jealous mates will know where you got it.
A cut above, this great little OX Polyzip 22mm 3/4" pipe cutter is perfect for precision cutting across a wide range of popular mains water and waste pipe. Quick, easy, and comfortable to use, with no pipe deformation or swarf, this is a must-have bit of kit for every engineer's toolbox.
A while ago we offered a PZ2 screwdriver as one of our Promo500 freebies. But we had loads of feedback from you AC engineers out there telling us "we use PH2, not PZ2". So we listened and got you a PH2 screwdriver. But not just any one, this is a premium Wera VDE PH2 screwdriver - you're very welcome!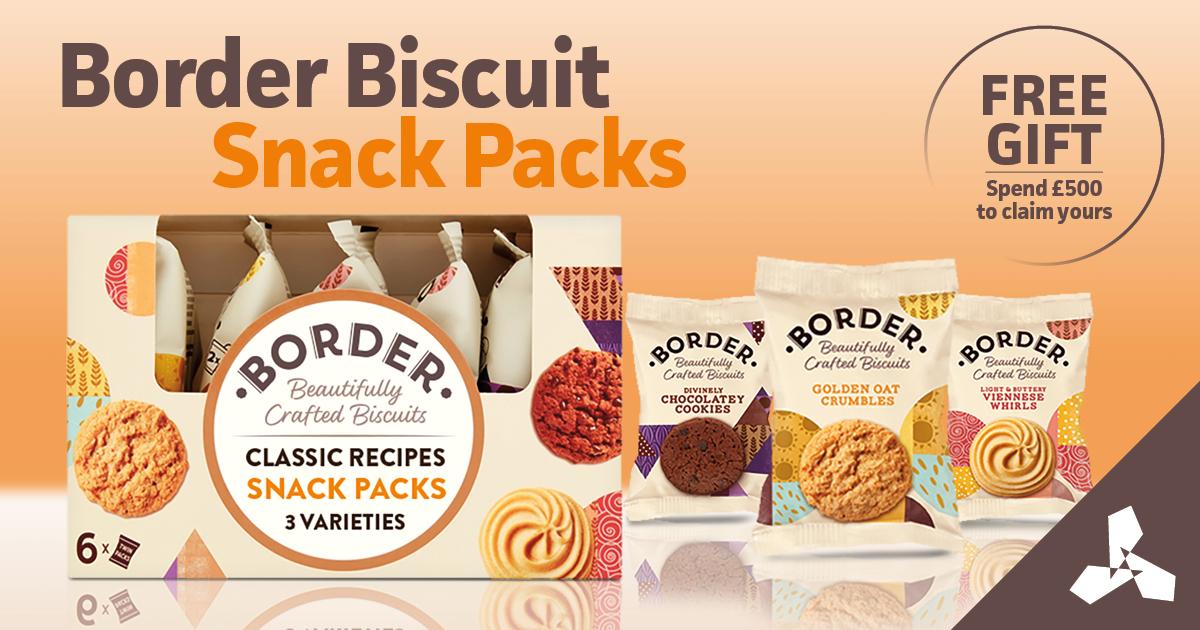 These are Border Biscuits with a bit of a twist - they're now available in snack packs. Initially we thought individual snack packs were a great idea. The trouble is, they are so delicious that after snacking down on these naughty boys, you end up surrounded by empty wrappers - then the guilt kicks in!
Everyone loves a bit of toolage, especially when it's free. Which is why we are really excited to introduce next-level free toolage with the new Greenmill Tool Voucher reward scheme! When you spend £500 with Greenmill you can still choose one of our usual instant-win Promo500 gifts above. Or you can now choose a 1000 Points Tool Voucher and start saving up for some really serious free kit, including Ox Pro, Rothenberger, Wera and Sealey. Find out more about Greenmill Tool Vouchers here.
All you need to do to select any one of our 20th Anniversary best ever freebies, is to spend £500 with Greenmill. Contact our team or order online now.