Our latest Edition 8 Customer Reward range is now available, with lots of great new gifts for the whole family to choose. Plus, with the festive season just a few weeks away, take a look at the fantastic Virginia Hayward Hampers in our Limited Edition Christmas Supplement. What will you choose?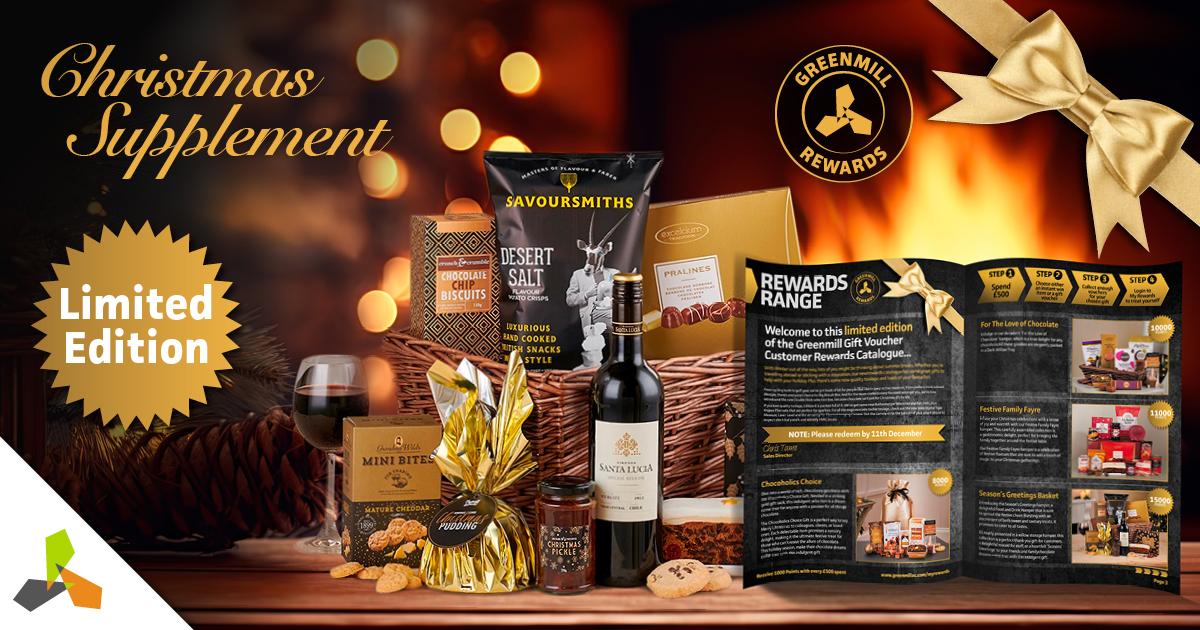 Virginia Hayward Hampers
With only a few weeks until Christmas, our Limited Edition Christmas Customer Rewards Supplement will get you in the mood. The seasonal supplement features a range of fantastic Virginia Hayward Hampers to suit every budget and taste, whether you're ordering for yourself, sharing amongst your colleagues, or giving as a gift.
Download the Christmas Supplement >>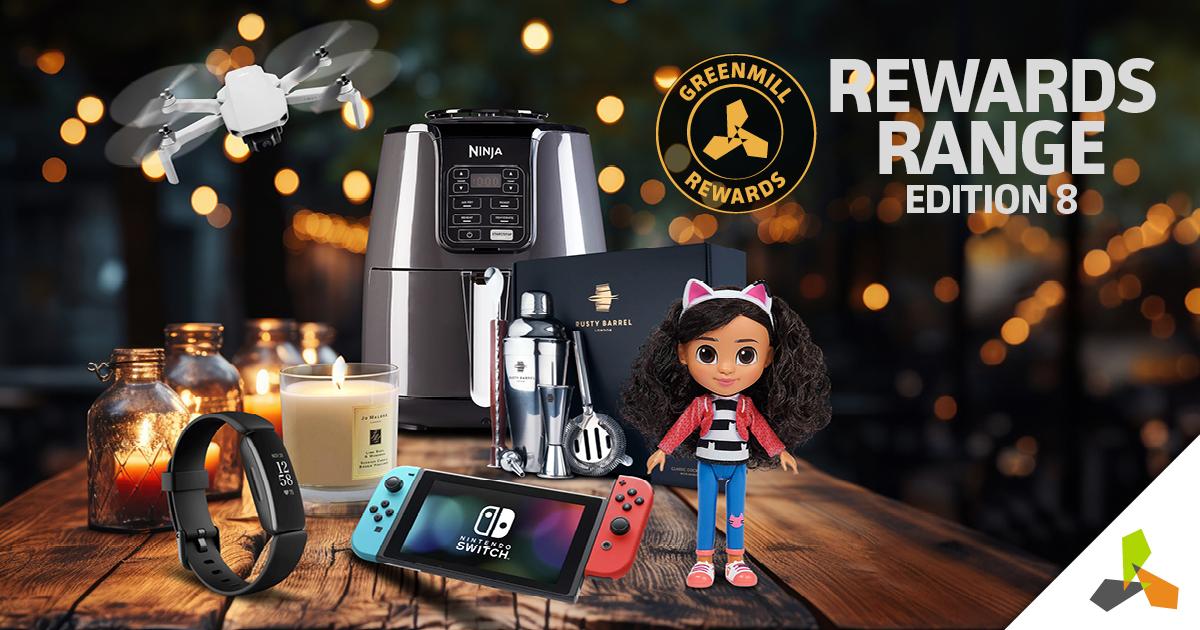 Edition 8 Rewards Catalogue
After their recent popularity, we've added even more family-favourites to the new Rewards Range, from a cute Gabby Girl Doll to Switch Games Console. Edition 8 also includes a mini-drone for all the big kids, and this year's must-have kitchen gadget, a Ninja Air Fryer.
We've also got some great new kit, including a Makita Cordless Coffee Machine, perfect for making an onsite cuppa and the smart Wera Kraftform 16pc Screwdriver set. Plus, there's all the usual tools and designer gifts, sports kit, tech, hampers and sweet treats.
New to our Customer Rewards scheme? All you need to do is spend £500 with Greenmill, and you can choose either an instant win item from our latest Autumn Promo500 or a gift voucher. As soon as you've got 2 gift vouchers you can start spending, or save your vouchers for some really serious free kit. What will you choose?
Download Rewards Catalogue Edition 8 >>
---
Spending your vouchers online
Choosing from our great Customer Rewards range and spending your reward points is easy with our MyRewards website >>
As soon as you arrive at the site, you can see exactly how many reward points you've got to spend. And when you're ready to redeem your points, simply click through to the online range, select your chosen rewards, add them to your basket and check out. Free stuff, delivered where you want it, job done!