We are very pleased to introduce our new Hybrid Hub website www.pressfitsolutions.com
As part of our ongoing commitment to developing innovative engineer-focused resources, we are very pleased to launch pressfitsolutions.com. Featuring all the main Pressfit and Hybrid connecting systems used in the UK, the new website establishes a comprehensive online knowledge hub including:
Technical Specifications
Installation Instructions
Training & Certification
Support Videos
LInks to Ordering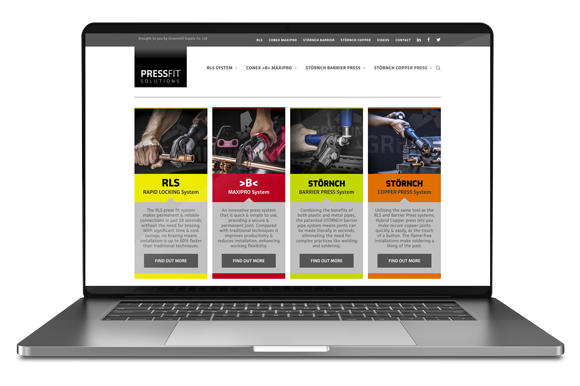 Whether you're an experienced user looking for the latest technical info, or you're new to the technologies and want to find out more, the pressfitsolutions.com Hybrid Hub provides a one-stop-shop for all your Pressfit and Hybrid requirements.
---
Find out more about the Hybrid Hub
To find out more about the Greenmill Hybrid Hub head over to the pressfitsolutions.com and take a look around. There's even a brief Hybrid Hub launch video to watch towards the bottom of the home page.
To find out more head over to: www.pressfitsolutions.com