We are very excited to introduce our first big launch for 2022, the brand new Greenmill Trade Bulletin.
Published monthly, each Bulletin will focus on a different product sector, and this month it's Condenser Support. So whether you have a standard install, or need to plan something more bespoke, you'll find loads of useful product info and advice in Issue 1. And don't forget to look out for our "GMT Saver" icon, the new standard for time saving products.
Over the coming months, I'm hoping the Bulletin will develop and grow into THE goto trade publication, and to do that I need your help. So feel free to get in touch and let me know what you want to see in your Bulletin.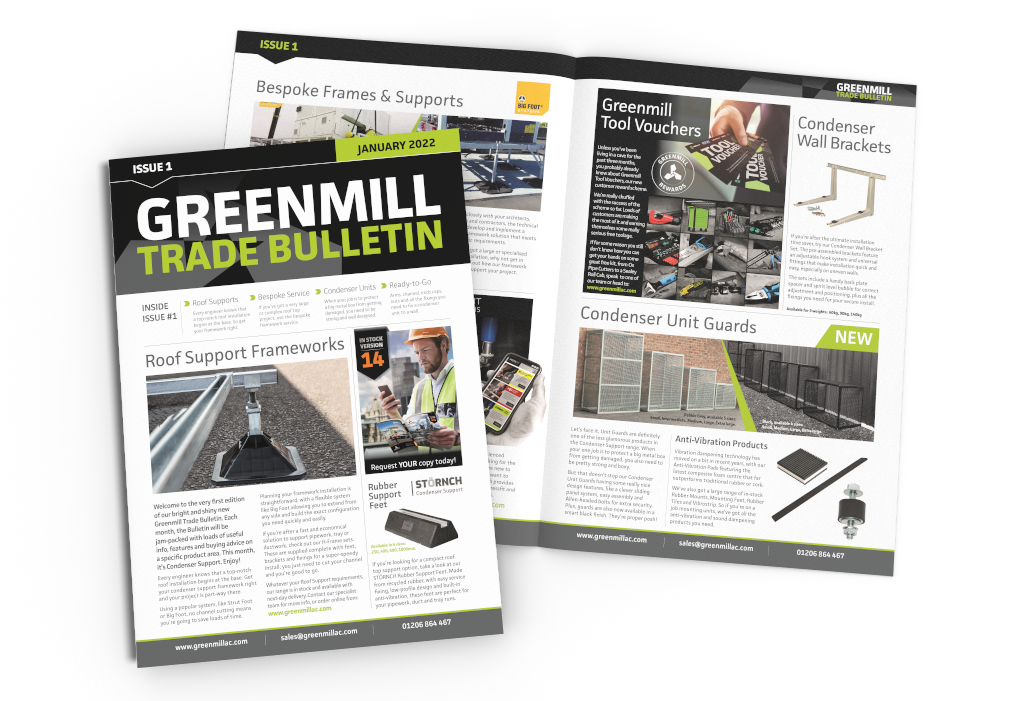 Download the new Greenmill Trade Bulletin
---