It's that time of year once again. Cold, dark mornings and long, wintry days, followed by dark and dreary evenings. BOO! But never fear, Promo500 is here, with everyone's favourite gifts to warm your cockles. What will you choose?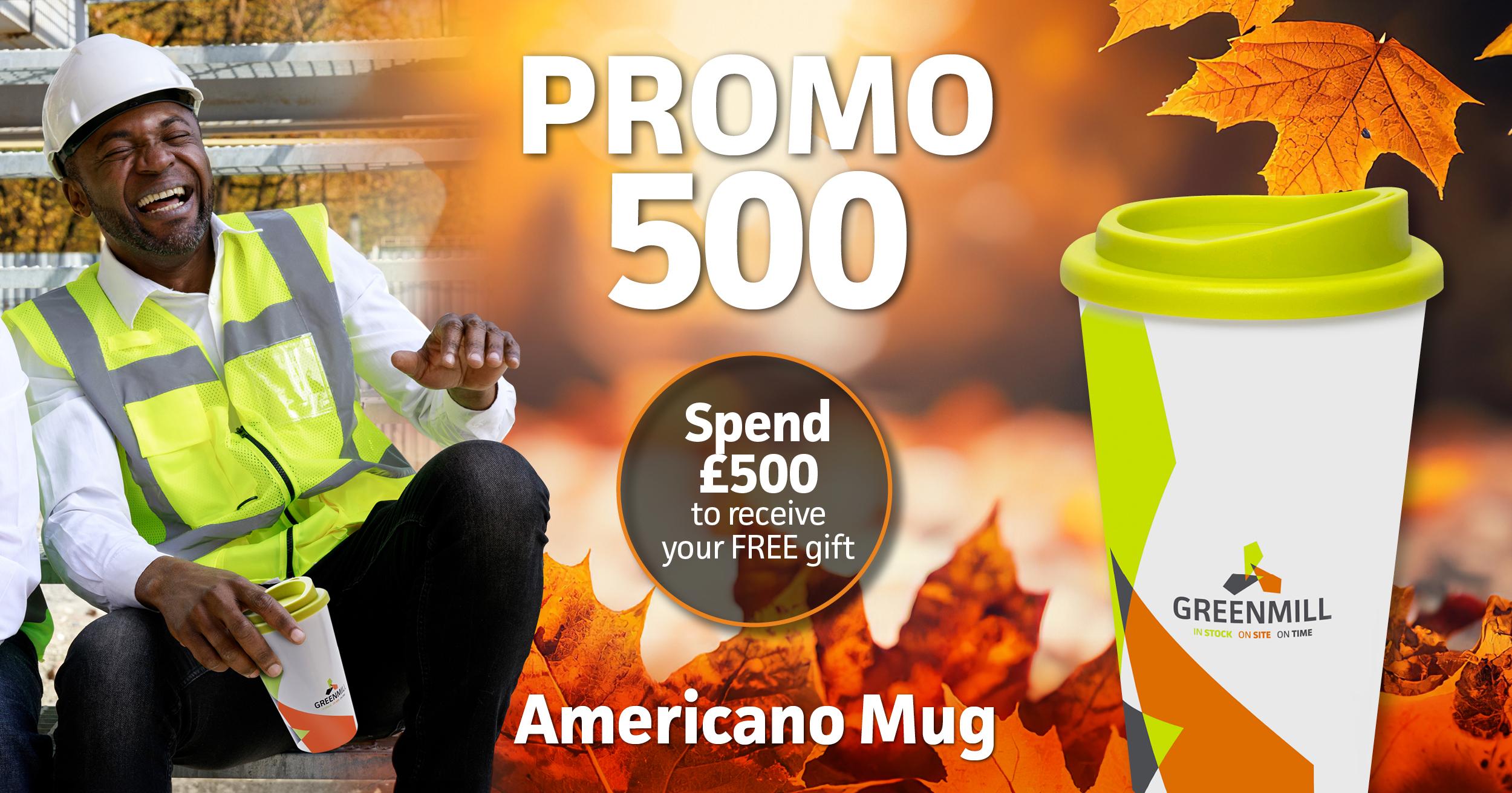 The ever popular Americano travel mug is perfect for your first morning cuppa or that much needed afternoon tea break. This mug is essential for every hard working engineer (and the work-shy ones that spend all day in the site hut drinking tea).
Winter Promo500 wouldn't be the same without everyone's favourite Greenmill snood. Whether you wear it as a scarf, beanie or under-hat hood, the legendary Greeenmill snood is guaranteed to keep you snug on site.
If you want to stay warm from head to toe, combine your snood with our super tough OX builders socks, (and make sure you cover up all the bits in between). Chunky OX socks are specially designed to be worn with safety boots and shoes.
These McVitie's Victoria Biscuits are a little bit posh and even more chocolatey. With an indulgent selection of Milk and Dark Chocolate, these mouthwatering biscuits are perfect for sharing (or not).
All you need to do to select any one of our Autumn Promo500 freebies (or collect a 1000 point Greenmill Reward Voucher) is to spend £500 with Greenmill.